Travel Info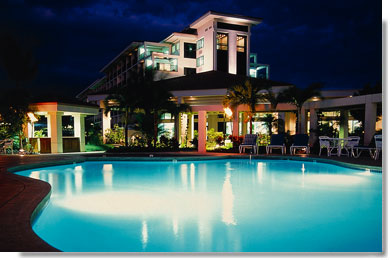 We hope to make your stay in Maui a memorable one..
AIR, HOTEL and CAR PACKAGES
We are proud to recommend Marketplace Travel for package deals offering appreciable discounts with your own choice of hotel, airline, and car rental options. Contact our travel coordinator, Jill at (888) 803-7501 or via email at jill@marketplacetravel.com. Mention our wedding for personalized event tailored attention to your travel planning process.
For Costco members, we also recommend Costco Travel. They offer package deals with great discounts on Maui vacation packages. Check out the
Costco travel
website or just call (
877) 849-2730.
Their hours of operations are Monday - Friday from 7:00AM - 7:00PM, PST and Saturdays from 8:00AM - 5:30PM, PST.
HOTEL INFORMATION and ROOM RATES
For those seeking the best value, we had identified two great Kihei accommodations. The Maui Kamaole is one of South Maui's premiere condominium properties that offers deluxe spacious two-bedroom suites with beautiful private lanais and ocean views complete with full kitchen and in-room washer/dryers. These can sleep up to 6 for as little as $35 a night per person.
We also personally checked out the Maui Coast Hotel which is across the street from the beach but on a newer property with in-room jacuzzi, internet and other amenities. This one also offers AAA and Senior discounts. With sufficient booking we can help with a great group rate. Please let us know early if the Maui Coast might be your choice.
Most family and friends will be staying at the Outrigger Palms at Wailea. This luxury condominium is about 1.4 miles from the Grand Wailea where the ceremony and reception will be taking place. It occupies an exclusive hillside location in the renowned Wailea Resort. Utmost privacy is afforded with spacious interiors that incorporate sunken living rooms and large master bedrooms. Perfectly groomed gardens display over a hundred varieties of palm trees. And warm island hospitality ensures relaxation and comfort.

Outrigger Palms at Wailea is a short stroll from the distinctive Shops at Wailea offering designer fashion, art galleries, and contemporary dining. Guests are welcomed at nearby Wailea Golf Club and Wailea Tennis Club, and Wailea's popular beaches are just minutes away.
For our guests who prefers world-class accommodation or who can use their Frequent traveler rewards, we recommended:
AIR TRAVEL
It's a fact that you will find the lowest airfares by booking on-line or through a travel agent. We strongly recommend that you sign-up online to receive e-mail notifications of members-only internet specials and promotions. You will find more information about on-line fares, frequent traveler perks, and others here.
We also negotiated a group rate with American and ATA Airlines. American Airlines is offering 5% discount on their lowest published fare (including online fares) at the time you book your reservation for travel to Maui. The discount is valid for travels between Sept 7 and Sept 23. Please contact American Airlines Meeting Services Desk at 1-800-433-1790 for assistance with reservations and ticket purchase and mention Authorization code A4497AI. The percentage discount can be booked on-line at www.aa.com for AA/AE flights only. Use the authorization number noted above as the aa.com discount code. Certain restrictions apply. It is not valid for use in conjunction with any other discounted type fare, i.e. Senior, Child, Mlty./Govt., non-discountable excursion fares. Discounts will apply to discountable fares where American Airlines, American Airlines codeshare, or oneworld alliance partners are involved. AA must be the governing carrier.
ATA Airlines is offering 15% off on their published rates at the time you book your reservation for your travel to Maui. The discount code is valid for travel between Sep 10 and Sep 19. Please contact ATA's Meetings and Conventions' toll free number 877-282-4322 to book. When calling, please mention that you are a guest at the Dela Cruz/Hanson Wedding and provide the Meeting/Convention Code MC0307002.
CAR RENTALS
Arrangements for vehicle rentals can be made at Maui Kahului Airport (OGG) or at the hotel. On the day of the wedding, if transportation to the chapel or reception is required, car pool arrangements will also be available.
REQUEST TRAVEL ASSISTANCE here